Florida Atlantic Owls assistant coach Matt McCall will be the third and final member of Florida Gators head coach Billy Donovan's coaching staff, two sources close to the team confirmed to OGGOA over the weekend. As exclusively reported by OGGOA on April 3, McCall was contacted about the job in late March and has been considered Donovan's top choice for the role for quite some time.
"Matt is someone that worked for our program for seven years, he knows the University of Florida and he knows me," Donovan said in a school release on Monday. "I felt, in losing three assistant coaches, that it was really important to have a level of familiarity on my staff. He is a hard worker, he was a part of us winning two national championships here and he helped FAU win its league title this year. He has great ties in the state of Florida, will be a great fit to our staff and I'm thrilled to have Matt come back to the University of Florida."
UF's director of basketball operations from 2004-08, McCall spent seven years under Donovan also serving as a team manager, head manager and graduate assistant. Donovan, who said last month that he wanted a young assistant to fill the spot vacated when Larry Shyatt departed for the head coaching job with the Wyoming Cowboys, has always held McCall in high regard.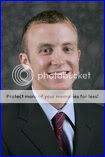 Back in 2008, Donovan called him "a tireless worker and a first-class person" who "knows the state of Florida," brings "the energy and passion necessary to be successful" and is someone he views "as one of the bright young minds" in coaching.
McCall has worked at FAU since 2008 and is one of head coach Mike Jarvis's top assistants. He is responsible for bringing in the Owls' best player, Gainesville native Greg Gantt, who averaged a team-high 14 points per game as a sophomore.
The Ocala native and former all-area player will be returning home to North-Central Florida to fill Donovan's third spot on the bench behind former head coaches John Pelphrey and Norm Roberts, both of whom were hired two weeks ago.