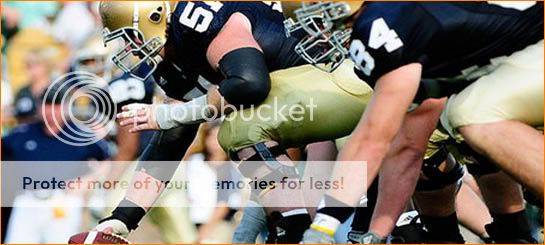 Granted a sixth year of eligibility by the NCAA after sustaining two concussions in 2010, Notre Dame Fighting Irish center Dan Wenger was not cleared to play in 2011 by team doctors and granted an unconditional release release by head coach Brian Kelly.
Wenger set his sights on joining the Florida Gators and had been spotted on campus recently attending classes. On Friday, he announced via his Facebook page that doctors have cleared him to play, meaning he will be able to compete with the team in 2011.
"Its official, next year you can find me in the SWAMP!!!" he wrote.
One of the reasons Wenger decided to transfer to play for the Gators was to be reunited with offensive coordinator Charlie Weis and offensive line coach Frank Verducci, the two men who originally recruited him to the Irish.
In order to be immediately eligible and avoid sitting out a transfer season, Wenger has likely found a graduate degree program offered at Florida that was not available at Notre Dame. He is a graduate of St. Thomas Aquinas High School (Coral Springs, FL) and started 13 games at center for the Irish in 2008.
Wenger will compete with redshirt sophomore Jonotthan Harrison and redshirt junior Sam Robey at center and along the offensive line this summer.
Photo Credit: ChicagoNow/Unknown