1 » Former Florida Gators striker Abby Wambach scored her 156th career international goal on a penalty kick in stoppage time on Saturday as the U.S. Women's National Team defeated Korea Republic 4-1 in a friendly. Wambach moves within two goals of former teammate Mia Hamm, whose 158 international goals are a worldwide record for either gender. The United States and Korea will square off again on Thursday as Wambach looks to close the gap even further.

2 » Former Gators golfer Billy Horschel, who entered the 2013 U.S. Open ranked fourth on the FedEx Cup standings, is tied for fifth at +1 entering Sunday's fourth and final round at Merion in Ardmore, PA. Horschel shot a 67 on Friday, becoming the first player in at least 20 years to hit the green on all 18 holes in a U.S. Open event. He followed his dominant performance with a 72 on Saturday and is now two shots back of leader Phil Mickelson (-1). Horschel hopes to win his first professional major in style as he will be donning these pants on Sunday (2:47 p.m. tee time).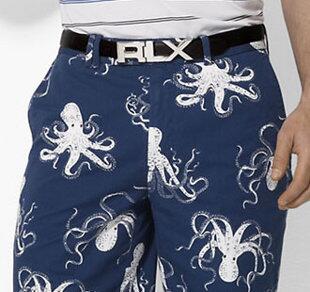 Check out two more BITS of Florida Gators news…after the break!

3 » Seattle Mariners rookie catcher Mike Zunino, called up from Triple-A this week, slugged his first career home run in his second MLB start on Friday. The dinger broke a 1-1 tie for Seattle and contributed to the Mariners' 3-2 victory. "It's awesome," Zunino said after the game. "I'm just happy it could come at a time like that to help the team out. The bigger part was getting the W. That was my first one, too."

4 » Former Florida center fielder Michelle Moultrie was one of 18 players named to the 2013 USA Softball Women's National Team on Saturday; it is her third-straight year receiving the honor. The Americans have won gold in three gold medals (2011-12 World Cup of Softball, 2011 Pan American Games) and a silver medal (2012 ISF Women's World Championship) with Moultrie on the team over the last two years. Gators junior right-handed pitcher Hannah Rogers also tried out for the team this past week but was not selected to represent her country at this time. Moultrie will compete in a number of international events with Team USA including the 2013 World Cup of Softball from July 11-14 in Oklahoma City, OK.